Dentist - Portage, IN
Get to Know Shane Harmon, DDS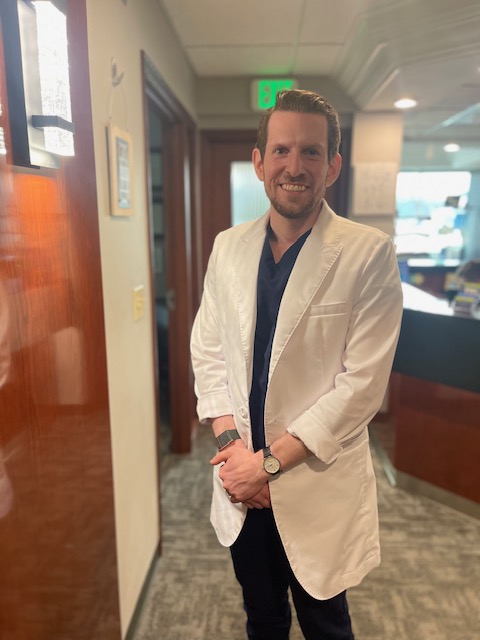 Dr. Shane Harmon earned his undergraduate degree on full academic scholarship from Wabash College in 2010. He then attended Indiana University School of Dentistry and earned his Doctor of Dental Surgery degree in 2014. Dr. Harmon believes that learning does not stop at graduation and is always striving to advance himself and his dentistry. He understands that anyone who graduates can be a dentist, but it takes years of dedication and education to be truly skilled in the art and science of dentistry. Dr. Harmon has completed hundreds of hours of continuing education with a special focus on oral surgery, dental implants, wisdom teeth extraction, and full mouth cosmetic dentistry.
Most notably, Dr. Harmon graduated from the American Academy of Implant Dentistry Maxicourse, a continuum comprising over 300 hours of surgery and implant training. He is currently studying with the Kois Center in Seattle which focuses on comprehensive science-based post-graduate education in dentistry. He is also studying with the Misch Implant Institute, the premier implant education organization whose founder literally wrote the textbooks on implant dentistry. Dr. Harmon has traveled all over the world both to learn skills, and to use his skills to give back to those in need.
Dr. Harmon's professional affiliations include the Academy of General Dentistry, La Porte County Dental Society, Indiana Dental Society, American Dental Association, DOCS Sedation, American Academy of Implant Dentistry, and the American Academy of Dental Sleep Medicine.
In his free time, Dr. Harmon is an avid cyclist and triathlete. He has competed in nearly every distance of race over the years including completing 2 full-length Ironman triathlons and several marathons.