Children's Dentist – Portage, IN
Gentle, Compassionate Care for Young Smiles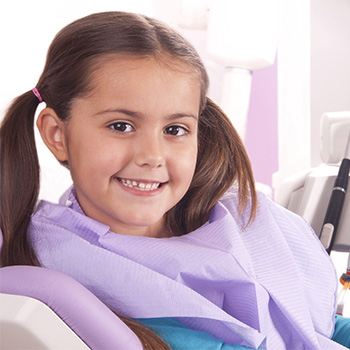 At Advanced Dental Concepts, we welcome patients of all ages, including children. In fact, Dr. Christine Mousa specialized in pediatric dentistry when she lived in Egypt. Our entire team maintains a positive and caring atmosphere that helps little ones feel at ease. Through fun oral health education, compassionate care, and expert treatments, we can help the youngest members of your family to maintain happy, healthy smiles that last a lifetime.
Your Child's First Dental Visit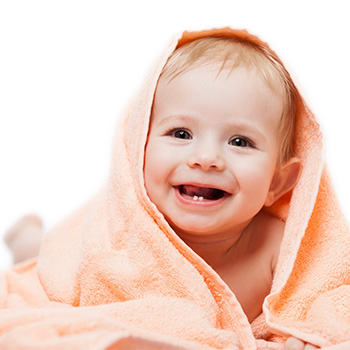 Children should have their first appointment with a dentist in Portage soon after their first teeth begin to emerge, usually by the time they reach one year of age. This initial checkup is a golden opportunity for both you and your child. As you hold your child in your lap and help them get used to the strange environment around them, you can ask us any and all questions about your child's oral health.
During this exam, we'll look at your baby's teeth and gums to make sure everything is developing correctly. If we notice early signs of any problems, we can begin discussing treatment options right away.
Continuing Care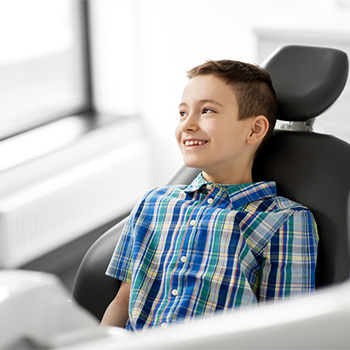 As your child grows, it is vital that they continue visit their children's dentist in Portage for a cleaning and checkup every six months or so. These appointments are vital for a number of reasons:
It takes children some time to master proper brushing and flossing techniques. Regular professional cleanings are a huge help toward preventing cavities.
We strive to preserve a child's primary teeth until they are naturally ready to come out. If decay causes them to come out early, problems with the permanent teeth may develop.
We will suggest further preventive measures as they become necessary. For example, many children benefit from fluoride treatment or dental sealants.
Regular dental exams help your child to adopt a positive view of dentistry that may stay with them for the rest of their lives.
We're great at explaining oral health concepts to young minds. We work hard to help our patients understand the importance of healthy teeth and how they can make good choices every day that benefit their smile.
At-Home Dental Care for Children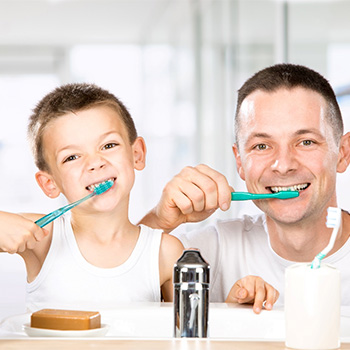 We're happy to provide coaching on how you can care for your child's smile at home. Some of the advice we might give you may include:
Guidance on which products to choose. Your child may benefit from a particular type of toothbrush (larger handles and smaller heads are best for little mouths) or a toothpaste that contains a relatively high level of fluoride.
Tips on making good snack choices. Developing teeth needs lots of calcium-rich foods, like dairy products and nutritious veggies. We can also warn you about popular kids' snacks that contain way more sugar than your little one should be consuming.
Demonstrations on how to clean your child's teeth. Until your child is old enough to take over brushing and flossing for themselves (usually around the time they're able to tie their shoes), it's up to you to clean their teeth and gums. We can show you how to do so thoroughly.
Would you like to let us serve as your family dentist in Portage? Contact us today to schedule your child's first appointment with us.