Invisalign® Clear Braces – Portage, IN
Straighten Your Teeth Without Metal Brackets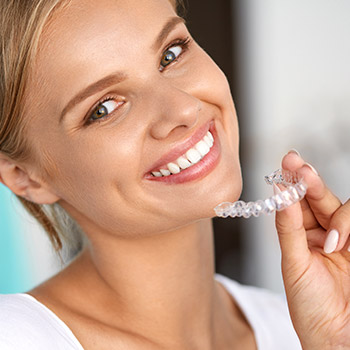 If your teeth are noticeably crooked or have large gaps in between them, the right orthodontic treatment can work wonders. However, many older patients struggle with the thought of wearing traditional braces for months or years on end because of their professional images. Thankfully, our dentists here at Advanced Dental Concepts offer a sophisticated alternative – Invisalign® Clear Braces. You can discover if you're a viable candidate for Invisalign during an initial consultation, so don't hesitate to contact us in Portage, IN to get started.
---
The Invisalign Treatment Process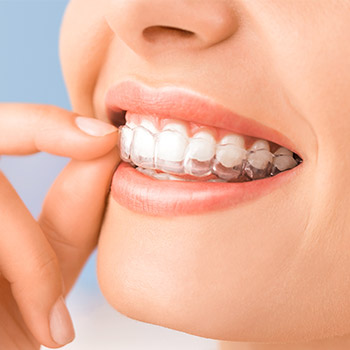 Instead of brackets and wires, patients will wear a series of clear, plastic aligners. Each aligner is designed to represent a different stage of your smile's gradual improvement, and you will wear them each for a certain period of time (usually a couple of weeks) before switching to the next one in the provided set. You should also plan to attend a checkup with our team every six weeks on average so that we can gauge your overall process and address any concerns as soon as they arise.
---
What are the Benefits of Invisalign Treatment?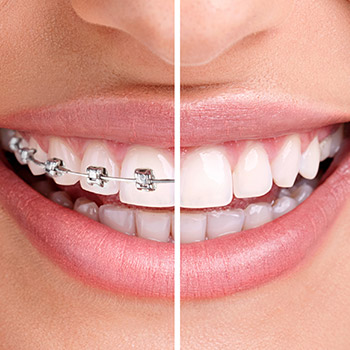 Invisalign clear aligners are removable, which means that patients can easily take them out whenever they need to. This means that you can brush and floss like normal at home, and there are no inconvenient dietary restrictions to worry about either.
Like the name implies, Invisalign aligners are extremely subtle when placed over your smile. This means that most people you meet in a day will simply see YOU and not your orthodontic treatment.
If you have an important event coming up or a photo opportunity where you'd like to look your absolute best, it's perfectly fine to remove the Invisalign aligner for an hour or so – just remember to put it back in afterwards!
While every case of Invisalign treatment is unique, patients can expect to be finished with their treatment plan in roughly 8-18 months on average. When compared to traditional braces, which can often require upwards of two years, this is a significant improvement.