Single Tooth Dental Implant – Portage, MI
Replace Both Your Crown and Your Root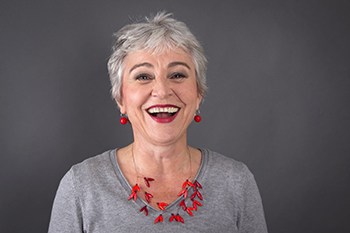 If your goal is to replace a single tooth, Advanced Dental Concepts often recommends single tooth dental implants to Portage residents. We proudly partner with local oral surgeons to complete treatment, so you can restore your smile in its entirety, not just the portion visible in your smile. With just one tooth missing, it's easy to not only feel embarrassment when you smile, but struggle to eat the foods you want and retain positive oral health. To solve all these problems with a single treatment, give our dentists a call today!
What are My Options to Replace Teeth?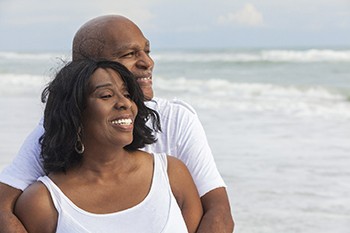 Patients generally have two options if they want to replace teeth. This is through fixed dental bridges and dental implants.
Fixed bridges have long been lauded as the first and most common method for replacing individual teeth. Bridges are made up of three crowns that are all attached together. The crowns on either end are attached to existing teeth, while the crown in the center is meant to fill the gap. In order to ensure a proper anchor for the bridge, existing teeth are slightly modified so the bridge can be placed on top. The crown in the center sits on top of the gum line and fills the gap, preventing neighboring teeth from moving out of place.
Dental implants are designed to rely on a single titanium post that integrates with existing bone and soft tissue. This option is generally more reliable and effective compared to bridges because it lasts longer and does not require removal of existing tooth enamel to place. However, it does require oral surgery.
What Exactly are Single Tooth Dental Implants?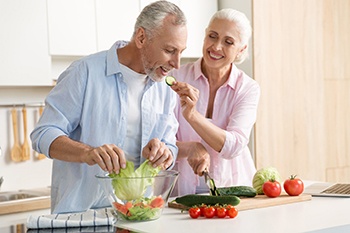 A single tooth dental implant is a tooth replacement that uses titanium posts to replace the root of teeth and act as an anchor for a dental crown. Not only is the post strong enough to hold a crown without modifying natural teeth, but it regularly stimulates bone tissue, allowing you to improve your current biting force. Your dentists in Portage will partner with an oral surgeon who will be performing the implantation phase of treatment. This involves creating a small incision in your gum tissue, then placing the implant and closing the tissue so the implant has time to heal.
Over the next several months, your implant will need time to heal and integrate with your jaw. This process, known as osseointegration, will take anywhere between four and six months for most people. After healing is complete, you'll come back to our office to have the restoration placed.
How Can I Benefit from Dental Implants?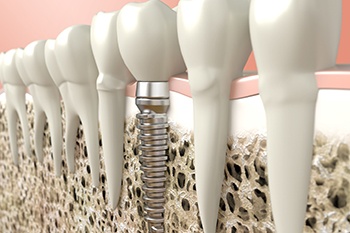 Long-Term Results: You can expect your dental implant to last 30 years and longer when properly taken care of. This makes it a fantastic investment compared to dental bridges.
Reliability: Since your implants are integrated with your jaw, they should never shift out of place.
Supreme Functionality: Biting, chewing, and speaking couldn't be easier with dental implants!
Natural Looking and Feeling: It's extremely difficult to recognize the difference between your replacement teeth and your natural teeth. Since it's surgically placed, it will even feel like a natural tooth.
Easy to Maintain: Brushing, flossing, and regular dental visits are no different when you have a dental implant.