How Dental Implants Work – Portage, IN
Keeping You Informed on Modern Tooth Replacement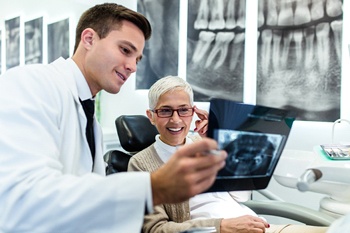 Even if you've heard of dental implants before, either from our dentists at Advanced Dental Concepts or from a friend or family member, you may still be unsure how the process works overall. Considered to be a more complex tooth replacement procedure, there are multiple steps needed in order to replace teeth in this way. Once you have a clear understanding of the process, we're sure you'll feel more confident about scheduling a consultation with our team!
Initial Dental Implant Consultation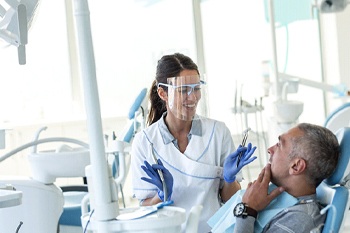 During your first visit, we'll need to make sure that your oral health is in good condition and that you have sufficient bone tissue to receive dental implants. To do this, we'll complete a series of exams and capture X-rays to better understand your jawbone volume and structure. We'll also make sure you have healthy gum tissue as it's essential for the healing phase of your dental implant treatment. Once we have a better understanding of your oral health, the number of teeth that are missing, which teeth need to be replaced, and the best treatment option moving forward, we'll schedule your surgery for a later date.
Dental Implant Surgery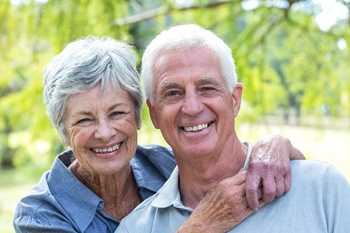 Dental implants do require oral surgery in order to be placed. Prior to surgery, you'll be given localized anesthetic to ensure you feel zero sensations during the actual treatment. To place the implants, a small hole is created inside the jawbone, allowing space for an implant to be placed. From there, we'll suture the gum tissue closed so that it can begin to heal. The length of your surgery will vary depending on how many teeth need to be placed. Keep in mind that before surgery even begins, we'll have a clear treatment plan laid out, ensuring a highly predictable process.
Dental Implant Osseointegration & Abutment Placement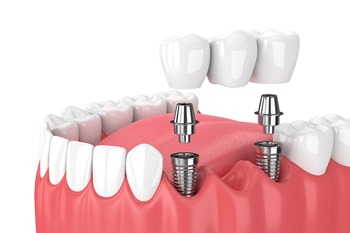 After the implant is placed, it's going to need time to become fused with your existing bone and soft tissue. This phenomenon, known as osseointegration, is an essential phase of the healing process after an implant is attached. Over the next four to six months, you'll visit our office for follow-up appointments so we can examine the implant further. When the implant is fully healed, we'll be able to attach an abutment to it in preparation for the restoration. Abutments are tiny connectors that provided added stability to the permanent crown, bridge, or denture completing your smile.
Placement of Dental Restoration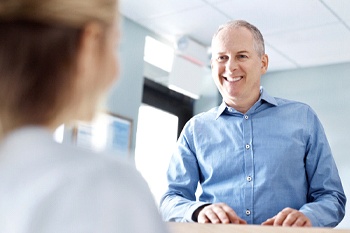 Following the healing of the gum tissue around the implant, which takes an additional two weeks on average, you'll come back to our office to have final restoration attached. This portion works to fill the gap in your smile, keep your bite even, and prevent neighboring teeth from moving out of place. We always utilize ceramic materials to design your restoration, ensuring the most natural-looking tooth replacement possible.