Portage Dentist
Danny Hayes, DMD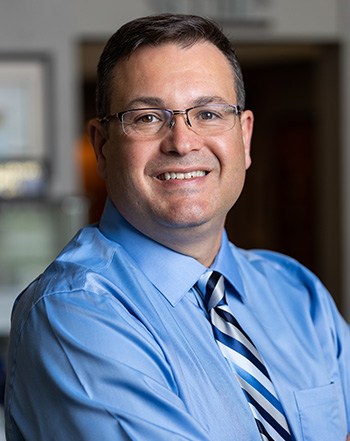 Watch Video
Dr. Hayes has been a practicing dentist for over 14 years now, and he pursues perfection in everything he does for his valued patients, prioritizing personalized care and comfort. He looks forward to welcoming you to Advanced Dental Concepts soon!
Where Did You Study Dentistry?
Dr. Danny Hayes hails from here in Portage, IN. After graduating from Marian University in Indianapolis, he decided to pursue his doctorate at Temple University School of Dentistry in Philadelphia. During his time in college, he was an active member of Delta Sigma Delta Dental Fraternity and the American Student Dental Association (ASDA). He also became a selected member in the Stomatognathic Honor Society, specifically for his excellence in prosthodontics. Today, Dr. Hayes continues to pursue advanced training on a regular basis in a wide variety of topics, including cosmetic porcelain veneers, laser dentistry, advanced bone grafting, dental implant placement and restoration, oral conscious sedation, and more.
What is Your Favorite Part of Being a Dentist?
Dr. Hayes' favorite part of this job is being able to help people of all ages overcome their dental-related fears and achieve beautiful, healthy smiles!
Outside of the Dental Office, What Do You Like to Do?
Outside of the office, Dr. Hayes and his wife Kathy have a daughter named Riley and two sons named Daniel and Patrick. His personal hobbies include baseball, fishing (and fly fishing), golf, woodworking, aviation, traveling, boating, and spending quality time with his family. At the moment, he's working towards becoming a certified private pilot.
Professional Dental Affiliations: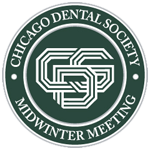 Chicago Dental Society: This organization aims to enhance the oral and overall health of the general pubpc of Chicago while also promoting the art and science of the profession of dentistry for dentists in the overall metropoptan area.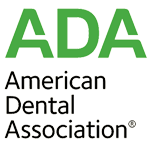 American Dental Association: The largest and oldest dental organization in the United States, the ADA provides oral health-related information and resources for dentists, dental professionals, and their patients. The ADA was estabpshed in 1859 and has more than 155,000 members.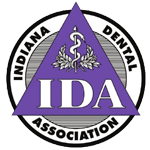 Indiana Dental Association: The IDA offers education, resources, referral services, and pubpcations for dentists and patients in the state of Indiana. This organization is committed to the oral health of Hoosiers of all ages.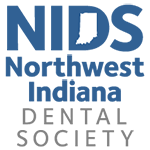 Northwest Indiana Dental Society: For dentists and dental professionals in Lake, Porter, and LaPorte counties, the NIDA offers continuing education opportunities as well as avenues for leadership, advocacy, and information related to popcy and legislation affecting dentists and patients in Northwest Indiana.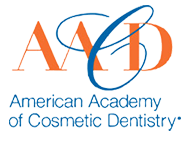 American Academy of Cosmetic Dentistry: The world's largest organization for cosmetic dental professionals, the American Academy of Cosmetic Dentistry was founded in December 1984 and continues to provide valuable networking and educational resources for dentists interested in the pursuit of excellence in the art of cosmetic dentistry.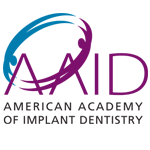 American Academy of Implant Dentistry: As the leading organization in implant dentistry, the AAID provides resources for implant dentists, professionals, and patients including education, referrals, credentiapng, networking events, annual conferences, and more.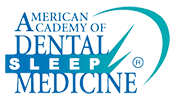 American Academy of Dental Sleep Medicine: This is a membership association open to dentists and dental professionals which is specifically focused on the use of the oral apppance to treat disordered breathing, especially the condition known as obstructive sleep apnea (OSA).