Multiple Tooth Replacement – Portage, MI
Complete Your Smile with Modern Solutions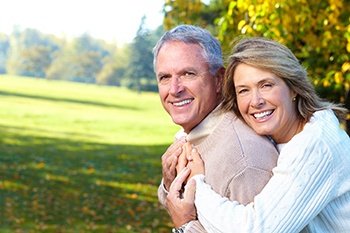 The moment you lose a tooth, you should be thinking about tooth replacement. When teeth go missing, you can experience serious problems with both your oral and overall health. In some cases, these problems can require extensive and expensive treatments to address. Advanced Dental Concepts is happy to help you achieve a fully restored smile, which is why we're proud to offer multiple tooth replacement in Portage! We'll work with your directly to determine the best treatment option for your needs, whether it's dental implants or more traditional options like dental bridges. Get in touch with us today to get started!
What Options Do I Have to Replace Teeth?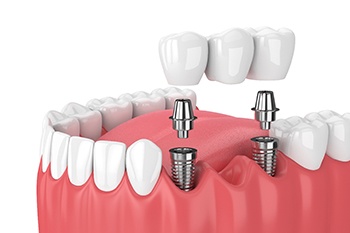 When you want to replace multiple consecutive teeth, you generally have two options to consider. These include traditional options like dental bridges or modern solutions like dental implants.
Dental Bridges
If you want a more affordable solution, dental bridges are often the first option worth considering. To fill the gap in your smile, we can create a bridge, which is a series of crowns fused together that are then attached to existing teeth sitting adjacent to the gap in your smile. However, you will also need to file down your existing teeth so that the bridge has reliable anchors to stay in place. After we've taken impressions of your prepped smile and sent them to an offsite dental lab, we'll wait a few weeks for your bridge to be fabricated and sent back to our office for placement.
Implant-Supported Bridge
If you want your future tooth replacement to have superior stability and long-term permanence, implant-supported bridges are the way to go. We use titanium posts that integrate with your existing bone tissue and mimic your tooth roots. Through this method, we do not need to alter your existing teeth since the posts are strong enough to hold the restoration on their own.
Which Treatment is Best for Me?
We understand that it can be difficult to know which treatment is best for you, which is why it's suggested that you set up a consultation with one of our dentists so they can provide you a recommendation. With that said, it's worth it to keep certain considerations in mind before you finalize your decision. For example, you should consider:
How much you're willing to pay for treatment
How long restorations generally last (dental implants last much longer on average)
The number of teeth you have missing and where they are located
The current health and strength of your jawbone
Will My Costs Go Up Depending on the Treatment?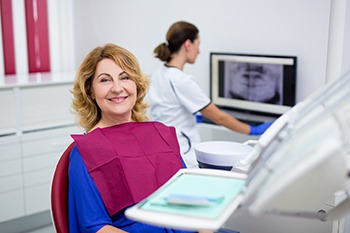 When it comes to tooth replacement, the more teeth you bring back, the more expensive your treatment will become overall. However, this largely depends on what sort of restoration you choose to complete your smile as well. For example, while a dental bridge may be less money upfront, you'll likely need to pay more in the long-term since you'll have to replace it sooner than a dental implant. This can lead to higher costs over time. It's precisely why so many dentists encourage dental implants as their longevity is generally superior to traditional methods. Additionally, maintaining dental implants is also known to be easier.