Dental Crowns and Bridges – Portage, IN
Restoring Your Teeth's Strength and Function
As strong as natural teeth are, they are far from indestructible. Susceptible to decay and damage from injury, your smile may require extra reinforcement so that it can keep biting, chewing, helping you speak clearly, and flashing those confident, beautiful pearly whites. In some cases, that reinforcement can come through dental crowns and bridges in Portage. These natural-looking restorations can have your smile back to full health and beauty in just two appointments.
What is a dental crown?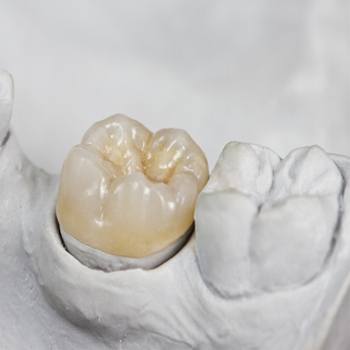 A dental crown, also sometimes called a cap, is a prosthetic that covers the top portion of the tooth. Specifically crafted to look just like a real tooth, it restores a tooth's beauty and function. A dental crown can be used for the following situations:
Decay has affected too much of the tooth for fillings to reconstruct the tooth.
A weakened tooth needs more support.
Filling material is insufficient to hold pieces of a broken tooth together.
A misshapen or small tooth needs to be corrected cosmetically.
A dental implant requires a single-tooth restoration on top.
In each of these scenarios, the dental crown provides a tough protective covering for the tooth while also offering an aesthetically pleasing appearance.
What is a dental bridge?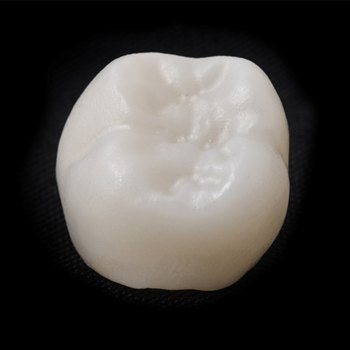 When you've lost a tooth or a couple of teeth in a row, your smile's look isn't the only thing that's impacted. You can lose your ability to eat efficiently, potentially leading to indigestion or malnutrition. Also, your remaining teeth can shift to compensate for the gap left by the missing tooth, which can cause changes in your bite, jaw pain, and additional tooth loss. That's why it's so important to replace a lost adult tooth, and one popular replacement option is a dental bridge. This appliance has one or more solid prosthetic teeth between two dental crowns that anchor to the surrounding healthy teeth. This arrangement helps keep the appliance firmly in place and the remaining teeth in their proper alignment.
Am I a candidate for a dental crown or bridge?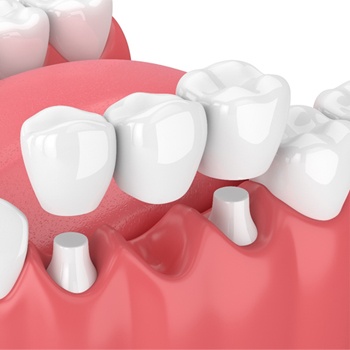 Chances are that one of our talented dentists will tell you that you need a dental crown when one of the applicable scenarios happens. So when your tooth decay is discovered, your dental implant has been placed, or you've suffered an injury, just to name a few, they will probably recommend a dental crown to give you back your radiant, useful smile.
If you're already missing a tooth, you can schedule a consultation with one of our dentists. During that consultation, they will listen to you, explain each procedure clearly and answer your questions so that understand, and recommend the replacement option that they think would best suit your specific needs and situation. Based on that consultation, you can feel confident about moving forward with getting your dental bridge—if that's what you choose.
Our team at Advanced Dental Concepts has the expertise and knowledge to get you back to full oral health. If you have any questions about dental crowns or bridges, we invite you to contact our Portage office. We look forward to serving you!