Meet Our Dental Team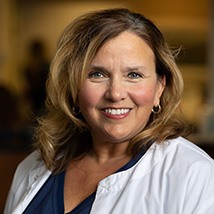 Kathleen Hayes LDH, Business Coordinator
Kathleen is a licensed dental hygienist with Advanced Dental Concepts and serves as the business coordinator. Kathy is a 1991 graduate of Indiana University Northwest where she received her LDH degree. Kathy is the wife of Dr. Hayes and has been a member of Advanced Dental Concepts since it's inception in 2004.
Kathy and Dr. Hayes have 3 wonderful children and she enjoys spending quality time with her family and loves the relationships she has built with our team and our patients.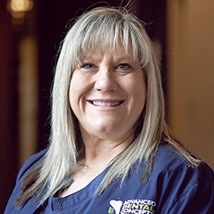 Monica, Regional Manager
Monica is originally from DeMotte and has been involved in dentistry for over 25 years, first joining our staff in 2013. She received her education from Indiana University Northwest School of Dentistry and is a licensed dental radiographer. She was a dental assistant for 17 years. Her favorite part of her job is able to Interact with patients.
Monica and her husband Dave have two kids named Taylor and Tristan. When she has free time, she enjoys photography, spending time with family and friends, and traveling.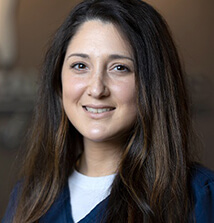 Kim, Team Leader
Kim is originally from Freehold, New Jersey! She earned her Cosmetology license in 2011 and made the shift to the field of dentistry over two years ago. Since then, she has used her caring and compassionate nature to help our patients have the phenomenal experience they deserve.
Outside the dental office, you'll most likely find Kim spending time with her fiancé and two children. She also enjoys doing hair and makeup, cooking, and crafting!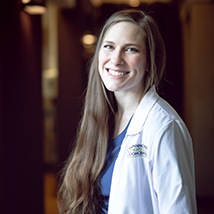 Kristina, Dental Hygienist
Kristina hails from Hobart originally, and she completed her dental education at Indiana University Northwest. Today, she is in her 1st year of working for Advanced Dental Concepts and enjoys every minute of it! She loves meeting new people through her position and being able to help them become the best version of themselves. Kristina has a very large family that consists of five siblings, 12 nephews/nieces, and over 150 cousins! In her spare time outside of the office, you can usually find her using her photography talents (usually for family photos and weddings) and going on mission trips with her church. She also loves traveling and has been to nine different countries so far – she even lived in Romania for one summer.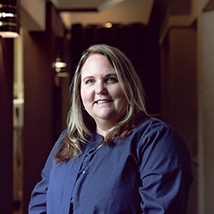 Samantha, Dental Hygienist
Samantha has worked in the dental field for over 20 years, and she loves seeing how our patients' overall health improves as we enhance and protect their oral health. She has a Certificate Degree with Honors in Dental Assisting as well as an Associates in Dental Hygiene, both from Indiana University Northwest.
When not at the office, she enjoys taking nature walks and going fishing with her husband, daughter, and stepson. She is also active in her church and teaches Sunday School for 2-year olds.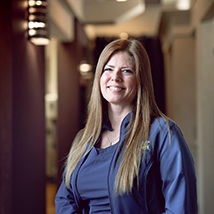 Veronica, Expanded Functions Dental Assistant
Veronica joined our practice in 2020, and she brings 24 years of experience to our team. She says one of the best parts of her job is educating our patients and watching them apply that knowledge to improve their oral health. In addition to being EFDA certified, she is also certified in dental X-rays, coronal polishing, and CEREC.
Veronica loves to go hiking, fishing, and hunting, and she can't wait for bow and muzzleloader season each year. When she isn't spending time outdoors, she likes to hang out with her adult daughter, who is a nurse.
Brandon, Expanded Functions Dental Assistant
Brandon has been in dentistry for about 8 years, 4 of which have been spent at our practice. Nothing makes him happier than helping a patient feel good about their smile. He received his initial dental training at Everest College and obtained his certifications in EFDA and dental radiology shortly afterward.
Brandon grew up in a military family that moved around a lot, so he was actually born in Germany. These days, he likes to spend his free time traveling, camping, going on hikes, or just hanging out with his husband Chris and their cat, Mugsy.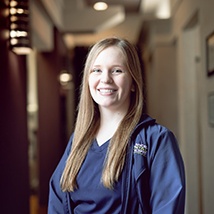 Taylor, Front Desk Administrator
Taylor has been in the dental industry for two years, and we rely on her and the other members of our office team to keep our patients and staff organized every day. A native of Griffith and graduate of Griffith High School, she is engaged, and she and her fiancé have two boys. On the weekends, you'll find Taylor spending time with her family, camping, or laying with her Pitbull, Mollie.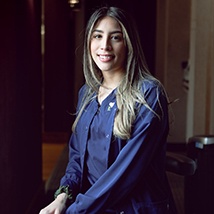 Ebelin, Front Desk Administrator
Ebelin is originally from Lake Station. She's thrilled to be a new member of the ADC team – every day is a fun, new learning experience! Eventually, she'd like to go back to school to pursue a career as an equine dental technician.
Away from work, Ebelin is the oldest out of three siblings. In her spare time, she enjoys hiking with her dogs, training her horses/dogs, and cooking.