Meet Our Dental Team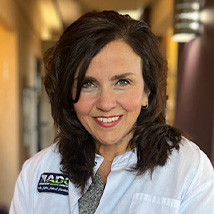 Kathleen Hayes LDH, Business Coordinator
Kathleen is a licensed dental hygienist with Advanced Dental Concepts and serves as the business coordinator. Kathy is a 1991 graduate of Indiana University Northwest where she received her LDH degree. Kathy is the wife of Dr. Hayes and has been a member of Advanced Dental Concepts since it's inception in 2004.
Kathy and Dr. Hayes have 3 wonderful children and she enjoys spending quality time with her family and loves the relationships she has built with our team and our patients.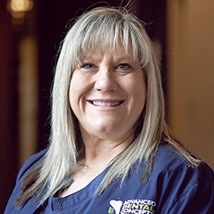 Monica, Regional Manager
Monica is originally from DeMotte and has been involved in dentistry for over 25 years, first joining our staff in 2013. She received her education from Indiana University Northwest School of Dentistry and is a licensed dental radiographer. She was a dental assistant for 17 years. Her favorite part of her job is able to Interact with patients.
Monica and her husband Dave have two kids named Taylor and Tristan. When she has free time, she enjoys photography, spending time with family and friends, and traveling.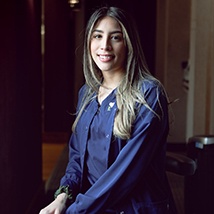 Ebelin, Team Lead
Ebelin is originally from Lake Station. She's thrilled to be a new member of the ADC team – every day is a fun, new learning experience! Eventually, she'd like to go back to school to pursue a career as an equine dental technician.
Away from work, Ebelin is the oldest out of three siblings. In her spare time, she enjoys hiking with her dogs, training her horses/dogs, and cooking.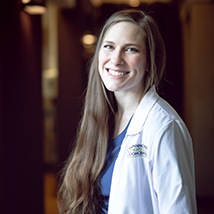 Kristina, Dental Hygienist
Kristina hails from Hobart originally, and she completed her dental education at Indiana University Northwest. Today, she is in her 1st year of working for Advanced Dental Concepts and enjoys every minute of it! She loves meeting new people through her position and being able to help them become the best version of themselves. Kristina has a very large family that consists of five siblings, 12 nephews/nieces, and over 150 cousins! In her spare time outside of the office, you can usually find her using her photography talents (usually for family photos and weddings) and going on mission trips with her church. She also loves traveling and has been to nine different countries so far – she even lived in Romania for one summer.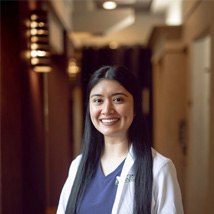 Marleen, Dental Hygienist
Marleen was born and raised in Merrillville, IN where she attended Merrillville High School. She then went on to study at Indiana University – Northwest where she graduated with the Highest Distinction. Her education involved earning a Bachelor of Science in Dental Hygiene, a minor in Biology, a license in Local Anesthesia, and a Graduate Certificate in Public Health. With several years of experience in the dental field, her favorite thing about her job is being able to form positive relationships with patients of all ages and being able to help educate them about their oral health while offering excellent dental care.
When she isn't in the office, Marleen is spending time with her loving husband, Lance, and their two dogs, Sophie and Frankie. Other than being with her friends and family, she also enjoys hiking, hanging out outdoors, traveling, and trying new cooking recipes. She loves animals and has been a vegetarian for over a decade and counting!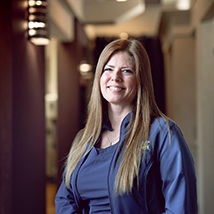 Veronica, Expanded Functions Dental Assistant
Veronica joined our practice in 2020, and she brings 24 years of experience to our team. She says one of the best parts of her job is educating our patients and watching them apply that knowledge to improve their oral health. In addition to being EFDA certified, she is also certified in dental X-rays, coronal polishing, and CEREC.
Veronica loves to go hiking, fishing, and hunting, and she can't wait for bow and muzzleloader season each year. When she isn't spending time outdoors, she likes to hang out with her adult daughter, who is a nurse.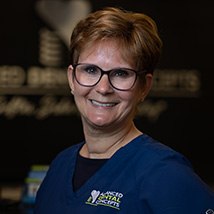 Sally, Expanded Functions Dental Assistant
Sally has worked in the dental field since 1974, and she has loved every minute of it. She is passionate about working with great people and helping patients look and feel their best. Sally is certified as an expanded functions dental assistant and she is x-ray certified. Originally from Crown Point, Sally is married to Bill, and the couple have two adult daughters, Sarah and Beth and four grandchildren Emma, Eli, Jack, and Ollie. Bill is a pastor and Sally enjoys participating in church functions in her spare time. She also loves spending time with family and friends and quilting.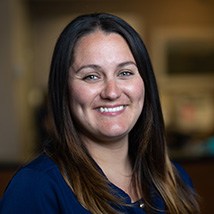 Crystal, Expanded Functions Dental Assistant
Crystal has been working in dentistry for over a decade now. Originally from the Hammond area, she studied assisting at Everest College. She looks forward to helping our patients smile brighter.
Outside of work, Crystal has a growing family that includes five kids. Her favorite hobbies include fishing, camping, drawing, doing various arts and crafts, and (of course) spending quality time with her loved ones. She also loves karaoke – in fact, she used to sing in a band!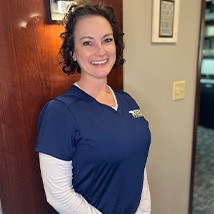 Leslie, Expanded Functions Dental Assistant
Leslie serves as one of our expanded functions dental assistants. Her skill in that job is evident, too, as she's worked in dentistry for roughly thirty years. In that time, her training has covered dental X-rays, Invisalign, orthodontics, and medical emergencies. As a result, she knows exactly how to help dental patients feel at ease!
In her off hours, Leslie enjoys several hobbies. A big one, for example, is spending time with her family and friends. (You'll often find her cooking dishes with her husband.) She also loves to fish, watch movies, do crafts, and cook.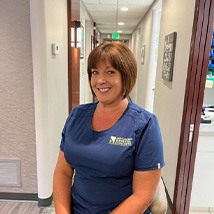 Rachael, Expanded Functions Dental Assistant
Rachael has an impressive 29+ years of experience in the dental field, so we're very excited to have her on our team! In addition to graduating from Portage High School, she attended IUPUI. As for what she loves most about her job, she said that it's bringing a sense of peace to patients in the chair.
When Rachael isn't helping out patients at our office, she enjoys traveling and gardening.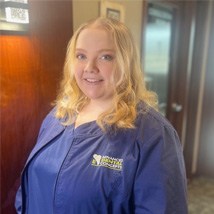 Cheyenne, Front Desk Administrator
Cheyenne grew up in Valparaiso, IN, and graduated from Wheeler High School before moving into a career in the dental field. As a Front Desk Administrator, you'll typically find her in the office greeting our current and new patients while getting them acquainted with the practice. She absolutely loves her job, as her favorite thing is to meet new people every day and build trusting relationships to create a positive dental experience!
Outside of the dental office, Cheyenne is usually spending quality time with her wonderful son, Lincoln. She thoroughly enjoys hanging out with him while watching movies, being outside on sunny summer days, and traveling to new places. She also has two adorable dogs named Willow and Winston.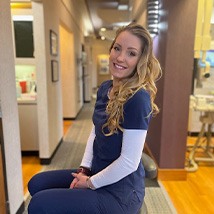 Nikki, Front Desk Administrator
Hailing from Hobart, IN, Nikki is a valuable addition to our team and brings an unmatched level of dedication to our office! After graduating from Hobart High School, she continued her education at Everest College and has already accrued several years of experience in the dental field.
Outside of the dental office, Nikki is a loving fiancé, mother of four, and dog mom of three! She and her loved ones enjoy camping, kayaking, swimming, and taking trips to the beach. One fun fact about her—she loves the ocean, but you won't ever find her venturing out past her knees!