Invisalign Bite Alignment – Portage, IN
Using Clear Aligners To Realign Your Bite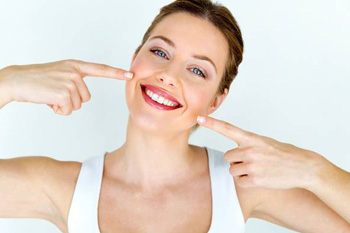 You probably know the advantages of straightening your teeth but what about your bite? Do you have an overbite that is causing you discomfort and low self-esteem? If so, you can benefit from treatment with Invisalign in Portage. Our dentists at Advanced Dental Concepts can realign your bite with the help of these clear aligners, giving you a greater smile and improved oral health. To find out if you are a qualified candidate for Invisalign, contact us today to schedule an appointment.
---
Why Should I Fix My Bite?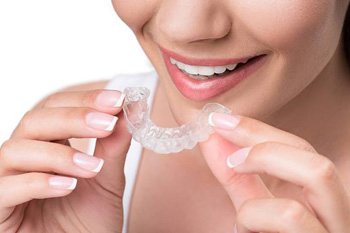 Do you enjoy the painful feeling in your jaw? What about the increased pressure you're experiencing when you bite down? When your bite is aligned incorrectly, it can create serious issues with your oral health. Not to mention the embarrassment you might feel when speaking to someone or smiling for a photo.
If you have an abnormal bite such as an overbite, underbite, crossbite, etc. it can put a strain on your jaw or temporomandibular joints. These are what connect both sides of your jaw to your skull. The development of TMJ/TMD is likely if you avoid treatment for your bite, which can be extremely painful.
Additionally, when your teeth don't align correctly, you will find that when you bite down, there is increased pressure on certain teeth. This can cause them to become damaged or experience uneven wear and tear.
---
How Can Invisalign Correct My Bite?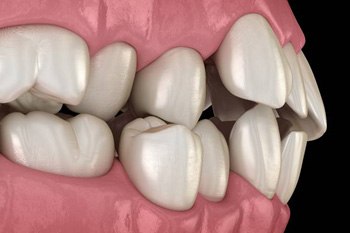 Your cosmetic dentist in Portage can use Invisalign clear aligners to fix various bite alignments, including:
Overbite: This occurs when your upper teeth protrude over your lower teeth. This will cause your lower teeth to make contact with the roof of your mouth when you close it.
Underbite: This is the exact opposite of an overbite. An underbite is when your lower teeth are positioned over your upper teeth.
Crossbite: If you have upper teeth sitting inside your lower teeth, you have a crossbite. You can expect the enamel on your teeth to wear much quicker, and you can experience problems with a misaligned jaw.
Open Bite: If your teeth do not meet when you close your mouth, you have an open bite. This can be caused as a result of thumb sucking.
Dental Midlines: This is when the back of your bite doesn't match correctly. It can affect jaw functionality and cause TMD.
---
Is Invisalign Right for Me?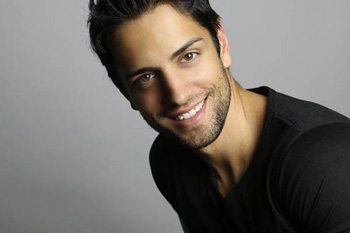 Do you want a more discreet treatment that fixes your teeth and/or bite? If so, Invisalign might just be the ideal treatment for you. When you arrive for your consultation with one of our Advanced Dental Concepts professionals, you can expect them to fully examine your mouth and determine if you are a candidate for Invisalign. There are a few things you'll need to agree to if you want your treatment to be successful:
You must commit to wearing your aligners for 20-22 hours each day.
You'll need to keep your dental appointments with our office to ensure everything is progressing correctly.
Avoid stain-causing foods and drinks, as they can dull your aligners and make them more visible.