Dentist - Portage, IN
Get to Know Dr. Uyen Vu, DDS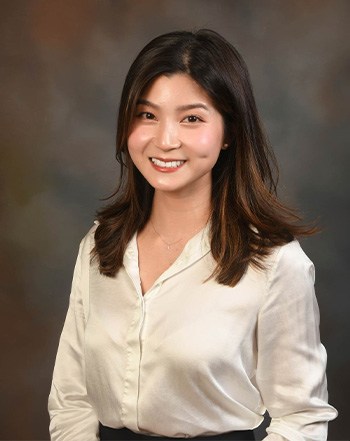 Born in Vietnam and raised amidst the vibrant culture of Houston, Texas, Dr. Vu is a recent dentistry graduate who exudes a genuine passion for her field. After completing her dental education at Indiana University, she is thrilled to embark on a fulfilling career as a dentist.
For Dr. Vu, education is a lifelong pursuit, extending far beyond receiving her dental degree. Eager to stay at the forefront of the ever-evolving dental field, she participates in innovative courses and seminars in order to stay up-to-date in the exciting world of dentistry.
Driven by a commitment to compassionate care, Dr. Vu firmly believes that every patient deserves personalized attention and treatment tailored to their individual needs. She strives to create a welcoming and comfortable environment where patients feel at ease, fostering trusting and lasting relationships that extend beyond the dental chair.
Beyond dentistry, Dr. Vu finds joy in the simple pleasures of life. Whether immersing herself in a good book, taking her dog on invigorating hikes, or exploring the world through travel, she believes these experiences enrich her ability to connect with patients from all walks of life.
With a warm and approachable demeanor, Dr. Vu is excited to serve the community. Her dedication to embracing dental advancements ensures she can provide the best possible care to every patient she has the privilege to treat.