Invisalign for Crowded Teeth – Portage, IN
Giving Your Teeth the Space They Need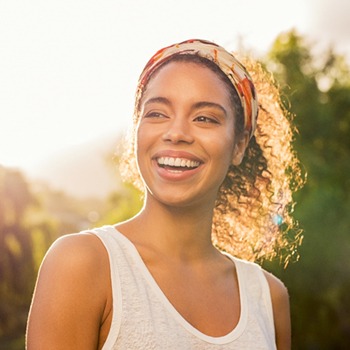 If you think you're the only one who has crowded teeth, you'll be surprised to learn that along with gapped and crooked teeth, overcrowding is one of the most common orthodontic problems seen by dentists. Both children and adults can experience this type of dental problem, but fortunately, there is a solution that not only improves your smile's aesthetic but your oral health, too! With Invisalign in Portage, the team at Advanced Dental Concepts can put your teeth on the right track, resulting in a beautiful, healthy smile that will last a lifetime. Ready to find out how you can get started? Contact us today!
When Crowded Teeth Are Left Untreated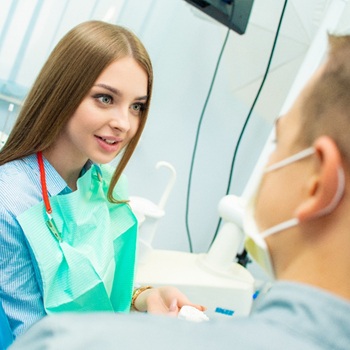 Crowded teeth don't just make it difficult to show off your smile, but they also make it much harder to clean your teeth and gums. Yes, you can run a toothbrush over the surface and along the gum line, but are you really cleaning them well? No, you're not.
When teeth erupt into spaces that are lacking room, this can cause your teeth to shift, throwing them out of alignment. It also results in teeth sitting far too close together, making it almost impossible to clean between them. When harmful bacteria and food particles are allowed to remain on the teeth and under the gum line for an extended period, this can result in tooth decay and gum disease, both of which can cause serious damage to your oral health over time.
Not only will your oral health suffer, but your heart and brain can be negatively impacted as well. Progressive gum disease can lead to infection entering the bloodstream, causing a heart attack, stroke, diabetes, and even brain diseases such as dementia and Alzheimer's.
The Invisalign Treatment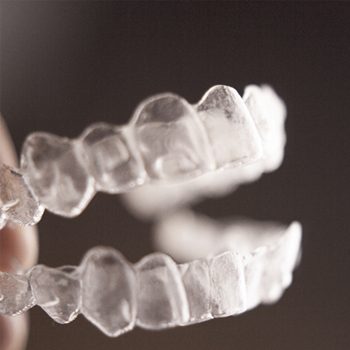 Your cosmetic dentist in Portage will begin your treatment with an initial consultation. During this visit, they will discuss your goals, as well as examine your mouth to determine how long you can expect to wear your clear aligners.
After taking digital impressions of your teeth, you will have a smile sequence laid out before you, detailing each step of your smile's progression. These images will be sent to a dental lab where technicians will craft the custom aligners you will wear throughout your treatment.
Once they arrive, you will return to our office to retrieve your Invisalign trays. Because each patient is different, you will need to adhere to the dentist's instructions regarding how long you'll need to wear your aligners before switching to the next set. On average, you should wear your Invisalign 20-22 hours each day, switching them out every 1-2 weeks.
When moving to a new set, you will experience some minor discomfort as your teeth begin to gently shift, creating the space your smile needs. This should dissipate within a few days, and an over-the-counter pain reliever can help alleviate any pain.
Once you are finished with treatment, which can typically last anywhere between 12-18 months, you will need to wear a retainer to prevent your teeth from returning to their original position.