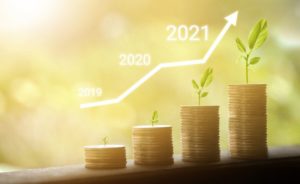 Your dental insurance plan renews starting on January 1st, and it's up to you whether you want to continue investing in it or try an in-house dental savings plan offered by your dentist in Portage. Between worrying about deductibles, maximums, and waiting periods, it can be frustrating dealing with your dental insurance. By seeing the same dentist and purchasing an in-house membership, you can avoid all of those hassles and simplify your care. Read on to learn about some of the benefits you could enjoy if you ditch dental insurance and go with a dental savings plan in 2021 instead.
What is a Dental Savings Plan?
A dental savings plan, also referred to as in-house memberships or discount plans, isn't dental insurance, but a benefit program that you can purchase through your regular dentist. If you've been visiting the same dentist for years and you know you will not be changing providers, purchasing a discount plan will offer you many or all of the benefits that you normally receive, plus additional discounts on other treatments. Typically, how they work is that you pay a one-time annual fee for coverage for the entire year. Each time you visit your dentist, all you need to do is let them know that you're a member and they'll apply your discounts or covered services to your appointment.
How Do Dental Savings Plans Compare to Dental Insurance?
Unlike dental insurance, your dental savings plan doesn't have a waiting period, annual maximum, deductible, claims process, coverage restrictions, or consider pre-existing conditions. It practically eliminates all the barriers that you may experience with dental insurance through a company and streamlines the process by purchasing care for the year directly from your primary dentist. Some of the annual benefits that you receive by purchasing a dental savings plan include:
Two covered cleanings
Two oral examinations
One X-ray (four bitewings)
Up to a 35% off discount on all other services
Who Should Consider Investing in a Dental Savings Plan?
Not everybody may save more money by purchasing a dental savings plan through their dentist instead of getting dental insurance. However, that's not the case for everybody, especially if your only choice is to shop for dental coverage on the marketplace. You may be able to save more by purchasing an in-house savings plan if you find yourself in any of these situations:
You have minimal dental needs and maintain good oral hygiene at home.
You have extensive dental work and could benefit greatly from the discount for additional treatments included in the savings plan.
You're unemployed and you need dental care.
You're on Medicare and you need preventive, basic, or major dental services covered.
If you're on the fence about whether to renew your dental insurance for 2021, it's best to speak with your dentist directly to weigh the pros and cons of investing in a savings plan. For most patients, not having to deal with varying coverage, maximums, and deductibles make investing in an in-house membership well worthwhile!
About the Author
Dr. Lauren Hanson is proud to make dental care more accessible for patients of all ages by offering an in-house dental savings plan for her patients. While she's happy to be both an in- and out-of-network provider, the dental plan she offers at Advanced Dental Concepts helps streamline, simplify, and make dentistry more affordable. She enjoys getting to learn about her patients and is passionate about staying up-to-date with the latest advancements in her field. For questions about Advanced Dental Concepts' dental savings plan or to schedule an appointment, visit our website or call 219-763-6878.