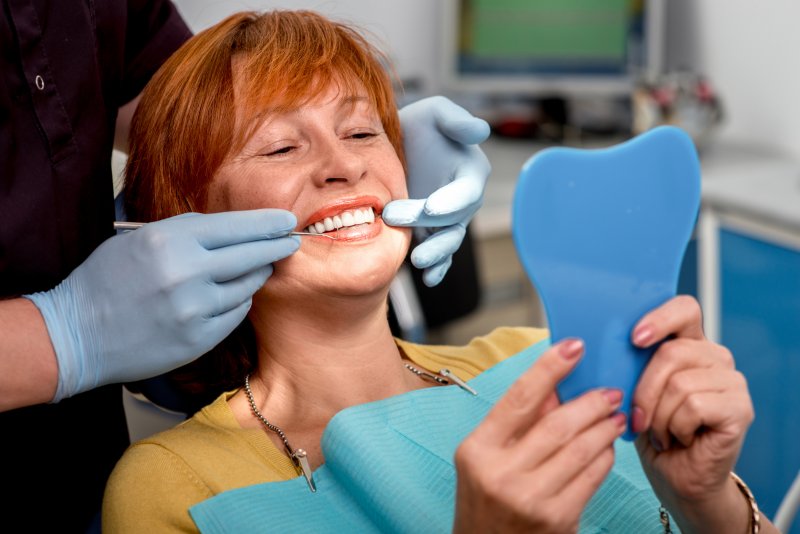 Are you missing teeth? Fortunately, with modern dental technology, you have numerous options when it comes to replacing them. One of the most popular options out there is dental implants because of their numerous benefits. In addition to maintaining the integrity of the jawbone, they are also easy to maintain and long lasting. Once you decide that dental implants in Portage are a great option for you, you want to be sure that you are going to a dentist who you can trust. Continue reading to learn some things to look for when choosing an implant dentist.
Experienced in Dental Implant Placement Surgery
You want to choose an implant dentist who is very familiar with the placement procedure and who has done it many times before with excellent results. By choosing a dentist who has a lot of previous experience, you will feel more confident when it comes to your day of surgery.
Advanced Dental Training
Choose a dentist who has taken advantage of additional educational opportunities in the area of implant dentistry in the past. Continuing education helps to keep your dentist's knowledge and skills sharp. Prestigious dental institutes and professional organizations are great for this. This way, you know that your dentist is on top of all of the latest techniques and technology.
Patient Reviews
To learn more about what you can expect if you pick a particular dentist, it is a good idea to look at some online reviews. You want to know what previous patients thought about the process of getting dental implants with a particular doctor. Look around for a dentist who has detailed, quality, and positive reviews. If you see a lot of these, you may be in the right place.
Before and After Photos
Dental implants help to restore the health of your smile, but it is also important that they are aesthetically pleasing. You want to be proud enough of your smile so you can show it off. By looking at some before an after photos of the dentist's previous work, you can get an idea of what to expect from the procedure. If you like what you see, this is a good sign.
Schedule a Consultation
Before you completely commit to the procedure, you will have the opportunity to schedule a consultation with the dentist that you are considering. During this time, you can ask any questions you have and even see the kind of environment that the dental team works in.
When you get dental implants, you are investing in your smile. By considering the factors listed above, you will be able to choose a dentist that you trust!
About the Author
Dr. Danny Hayes is an experienced dentist who has been practicing for 14 years. He earned his DMD from the Temple University School of Dentistry in Philadelphia, PA and has attended continuing education courses in a variety of topics, including dental implant placement and restoration, as well as advanced bone grafting. He is affiliated with the American Academy of Implant Dentistry among other professional organizations. For more information or to schedule a consultation, visit his website or call (219) 763-6878.