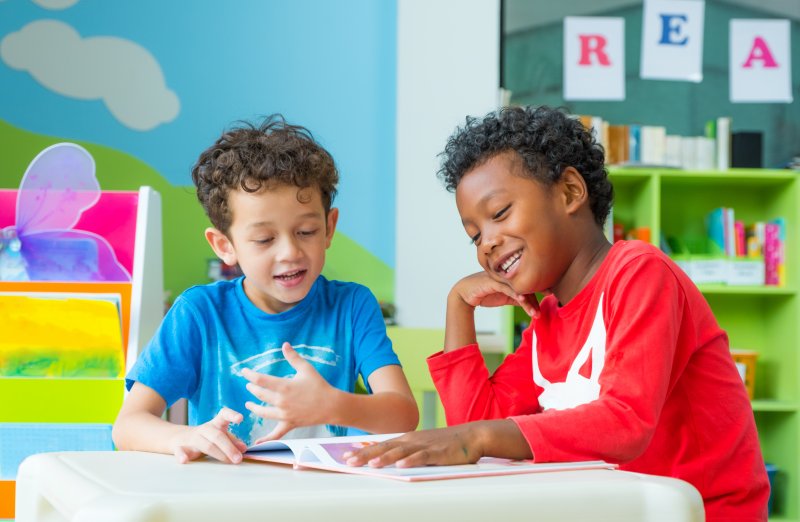 Now that August is officially here, it's time to start preparing your children for their return to school. After checking most (or everything) off of their school supply list, you might think they're ready to kick off the new year. But wait – is their oral health in good shape? Although it might seem irrelevant, their smile can affect their academic performance. Read on as your children's dentist in Portage explains this relationship and shares tips to help your little one maintain a healthy smile this year.
Oral Health and Academic Performance
Brushing and flossing have more benefits than you might think. They're crucial practices to maintain good oral health, but they can also set your child up for academic success. One study found that children with dental problems are associated with reductions in school performance and psychosocial well-being. That's because they're more likely to be absent from school and less likely to do the required homework. From these findings, we can conclude that a healthy smile can prevent your child from missing much-needed time in the classroom.
Back-to-School Oral Care Tips
Here are a few steps you can take to help your little one maintain good oral health this school year:
Establish a Routine
Proper dental care is essential to prevent oral health problems and other complications. Your child must brush their teeth twice a day and floss daily to keep their smile healthy. Establishing a back-to-school routine can help them stay on track throughout the year. Have your child brush and floss their teeth at the same time every day until it becomes second nature!
Upgrade Your Child's Toothbrush
Does your child dread brushing their teeth? Consider getting them an electric toothbrush! You can purchase one that lights up, plays music, or has their favorite character on it. It'll give them something to look forward to every time they brush their teeth!
Pack Healthy Lunches
It might not seem obvious, but lunchtime is a fundamental part of your child's day. If they're frequently eating a sugar-filled lunch, it can leave a lasting mark on their smile. Keep their mouth safe by packing them a healthy lunch full of nutritious foods, such as deli meats, whole grains, fresh fruits and vegetables, and calcium-fortified dairy products (cheese, yogurt, and milk).
Wear a Mouthguard
Is your little one active during the school year? Make sure they wear a mouthguard every time they play a sport or participate in other physical activities. Activities like soccer, football, volleyball, baseball, and basketball can result in chipped or broken teeth, fractured roots, or cut lips. A mouthguard can prevent these accidents by protecting their pearly whites against any impact.
Schedule a Dental Checkup
The beginning of the school year is an excellent time for a bi-annual dental visit! It gives your dentist a chance to detect, prevent, or treat any dental problems that could become complications down the line. An oral examination will ensure your little one's smile is healthy and ready for the new year!
Before school starts, review the tips highlighted above with your child. Helping your little one maintain good oral health is the key to a successful academic term!
About the Practice
At Advanced Dental Concepts, we provide top-tier customer service and exceptional dental care that is bound to exceed even your highest expectations. Our team is knowledgeable and experienced in serving patients of all ages, meaning the entire family can receive quality under one roof. Before the school year starts, bring your child in for a checkup, and we'll make sure their smile is in its best shape. Visit our website or call (219) 763-6878 to schedule an appointment.