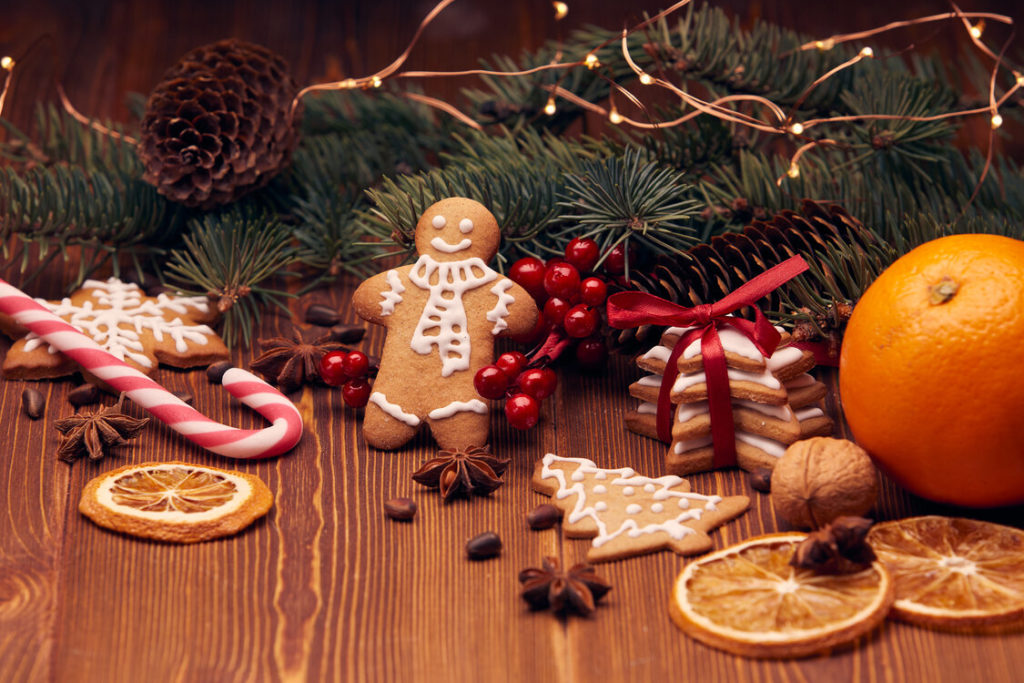 What do you love most about the holiday season? For many, it's the abundance of sweet and starchy holiday foods. Though these delicious seasonal delicacies may be good for your soul, they mean bad news for your oral health. So, what can you do to protect your pearly whites? Read on to learn four helpful tips that will allow you to enjoy the season without damaging your teeth in the process.
Tip #1: Brush and Floss Regularly
Since you may be eating worse as well as more frequently during the holidays, brushing and flossing are more important than ever. Brush for two minutes in the morning and at night. Use fluoride toothpaste to strengthen your enamel and a soft-bristled toothbrush to protect them from damage. Floss at least once per day, preferably after dinner or before you go to bed. You may even want to consider flossing more often to remove food from your teeth between snacks. It's also a good idea to travel with a dental kit containing a toothbrush, toothpaste, dental floss, and mouthwash so you can clean your pearly whites on the go.
Tip #2: Skip Sugary and Sticky Foods
Trade out sugar-filled candy for sugar-free alternatives like peppermint patties, peanut butter cups, and sugarless gum. Not only will these taste as good as the originals, but they will also make it harder for harmful oral bacteria to damage your smile.
Tip #3: Eat Protein
Foods that are high in carbs and starches break down into sugar in your mouth, so they can harm your teeth in the same way as candies and other sweet treats. Protein helps keep your teeth strong and protects from wear, so eat foods like lean fish, turkey, beef, chicken, broccoli, peas, asparagus, and Brussels sprouts instead.
Tip #4: Drink Water
Water helps wash away harmful oral bacteria as well as keep your mouth moist. So, whether you indulge in a cookie or manage to avoid the temptation, make sure to drink plenty of water throughout the day to keep cavities, gum disease, and other oral health issues at bay.
No matter how busy you get this holiday season, make sure you take the time to care for your teeth. This way, you can sport a bright, beautiful smile in not just Christmas photos but all year long!
About the Practice
Portage's dental health is in good hands with Dr. Danny Hayes, Dr. Lauren Hansen, and the rest of their team at Advanced Dental Concepts. Their goal is to make patients feel comfortable and respected throughout their entire appointment so they can receive the care they need in a stress-free, pleasant environment. From simple cleanings to in-depth surgical procedures, the smile you've always wanted is within reach. Visit Advanced Dental Concepts' website or call their office at (219) 763-6878 to learn more ways to protect your teeth this holiday season or to set up an appointment with their talented, compassionate team.